Sandra Skinner-Young
International Director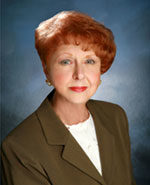 As founder and CEO of A.C.A.C.I.A. LLC., Sandra has a passionate desire for broken people to achieve the abundant life as promised in the Holy Bible through the "normalizing" (giving common understanding of) and healing of dissociation.
Her knowledge of normal growth and development, disease and pharmacology and their effects upon the whole person, body, soul and spirit, which was developed over thirty years as a registered nurse provides a unique perspective into healing of the whole person. She is not a therapist and holds no mental health credentials.  While recognizing the value of generally accepted principles used by professional mental health providers, her approach addresses significant spiritual dynamics and implements Biblical principles which impact and shape lives.  Even though she had begun a PhD process, the Holy Spirit gently said "no". He then said "Daughter, you already have the Master's Degree."
During the twelve years as Elijah House, Inc. staff counselor, teacher, writer and radio speaker, it was evident that the Lord had called Sandra to a gifted specialty of consulting with persons who have suffered great trauma with resultant Dissociative Disorders. A major component of A.C.A.C.I.A. LLC is educating, training and mentoring others to use effective interventions for the healing of divisions of the self.
She has served as administrative consultant, presented seminars and counseled in the United States, Germany, Finland, Austria, England, Canada, Netherlands, Cameroon, and Kenya where her trans-cultural skills have been honored.
Sandra holds a Bachelor of Science Degree in Nursing from Gonzaga University, an Associate of Arts Degree from Spokane Falls Community College, and a Diploma in Nursing from Mount Carmel School of Nursing in Columbus, Ohio.  The scope of practice has included critical care and rehabilitative clinical experience, administration, public health and research.  She is a graduate of Elijah House, Inc. Basic Counseling School and she contributed to the development of the Advanced Counseling Schools and internship/resident programs.
She is one of the founding advisors for the International Association of Prayer Counselors. The strong need for alliances within the Body of Christ locally resulted in forming a 'Counseling Hub' for the Inland Empire. As a member of Christians United for Israel, she confers with state and national political leaders.
Sandra was married for 25 years.  She enjoys the outdoors and music with her family and friends.
Dagmar Rauch
Director of A.C.A.C.I.A Germany
Bio to come…